Here at TSS we care about people: our staff, clients, and local communities. Aligned with our Core Values, we strive to seek out and accomplish socially valuable outcomes in all that we do.
Our Values
We are committed to making a positive social impact through our business activities. Our commitment to working ethically is embedded in our culture through our company values. We are regulated by the Royal Institution of Chartered Surveyors (RICS) and embrace their rules of conduct which are based on the principles of honesty, integrity, competence, service, respect, and responsibility.
Our combined Social and Economic Impact generated a Social Profit Ratio of 12.11 ROI % in the last financial year, which means for every £1 spent there was 12 pence social and economic impact. TSS use accurate and robust metrics which are closely aligned to the latest HM Treasury Green Book guidance, therefore providing realistic rather than over inflated values.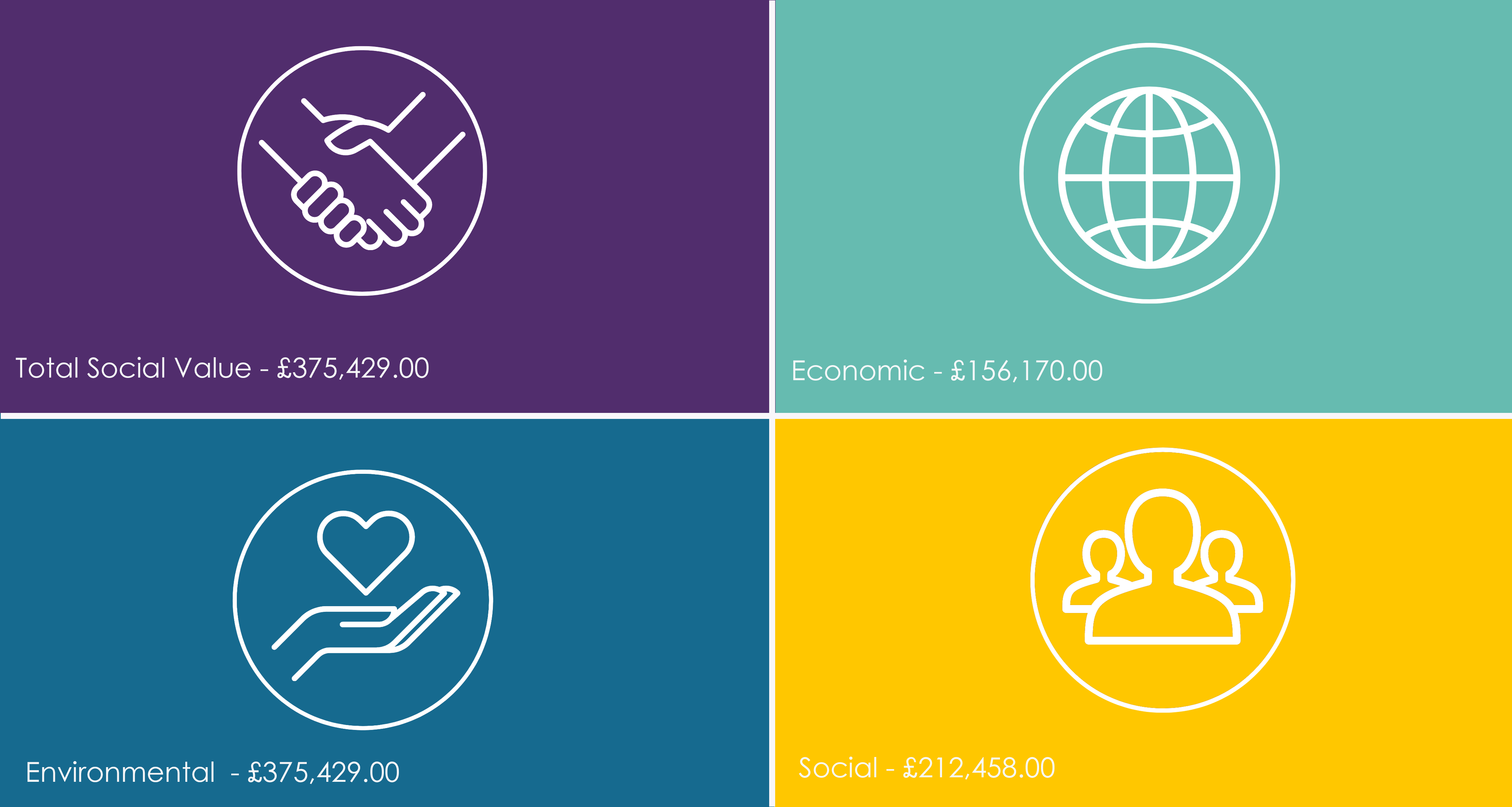 Our Social, Environmental and Economic Impact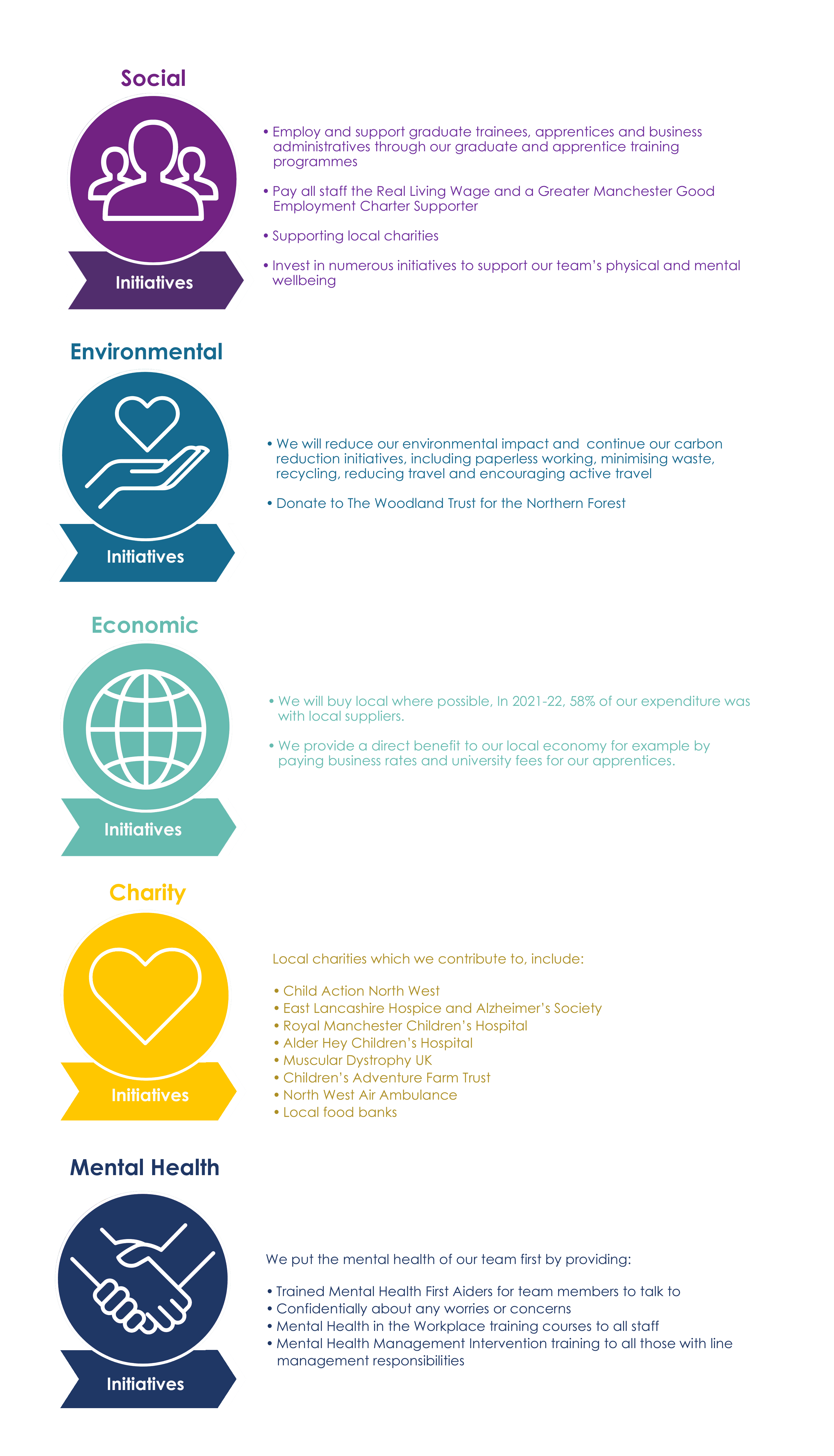 Since 2022 we have donated over 50 laptops and associated hardware to Child Action North West (CANW). Our donation has helped children in the North West affected by digital poverty to continue their education and develop their skills to the same level as their peers.
Our Accreditations
We are an accredited Living Wage Employer and pay all our staff above the Real Living Wage. The real Living Wage is higher than the government's minimum, or National Living Wage, and is an independently calculated hourly rate of pay that is based on the actual cost of living. This commitment applies to not only directly employed staff but also to our third party contracted staff.
We are a GMGEC (Greater Manchester, Good Employment Charter) Supporter, which demonstrates our commitment to good employment  practices, effective employee engagement, as well as good and fair employment.
Contact tss
For more information or to enquire about our services, please don't hesitate to get in touch.
Contact us