TSS are proud to announce that we have scored an amazing 100% across all disciplines for our Annual Achilles Audit. This serves to demonstrate that our policies, procedures and personnel are operating to the highest standards providing market leading support to our many clients.
Well done TSS personnel and keep up the outstanding work!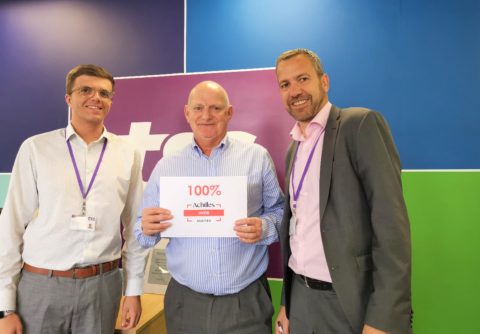 Why TSS?
At TSS, we have over a century in experience working within the Infrastructure Sector. We always strive to:
Act with integrity.
Provide the highest standards of service.
Promote trust and transparency.
Treat everyone with respect.
Take responsibility and be accountable.
Contact tss
For more information or to enquire about our services, please don't hesitate to get in touch.
Contact us