TSS Infrastructure has recently received a Cyber Essentials certification — a Government-backed scheme developed by the National Cyber Security Centre and delivered by IASME Governance. 
TSS GETS CYBER ESSENTIALS CERTIFED
The certification scheme supports organisations of all sizes to protect against online threats and demonstrate a commitment to cyber security and acts as a valuable trust marker of TSS's own cyber secure status.
Cyber Essentials was launched in 2014 as part of the Government's wider National Cyber Security Strategy. It provides an opportunity for businesses to protect themselves against the most common cyber-attacks, with the idea that protecting against such threats reduces the chances of a being identified as a target for more malicious, in-depth attacks by cyber criminals.
TSS has undergone a rigorous assessment of each of its internal policies, procedures, and all areas of its IT infrastructure to ensure compliance with the most stringent of standards. As the nature of threats develops and working practices evolve, certification requirements are reviewed and changed frequently, and organisations are required to undergo annual renewal.
While Cyber Essentials certification is not an essential, an increasing number of customers, suppliers and other industry stakeholders are setting requirements for their partners in terms of cyber security.
Cyber security is becoming an increasing issue in the UK, with recent data from the UK government revealing that, in 2022, 39 per cent of UK businesses identified a cyber-attack. The actual number of cyber-attacks that occur is likely to be much higher than this, as businesses that are less cyber mature may not even identify the attacks that take place.
Cyber Essentials is a great achievement and perfectly complements our existing ISO27001 accreditation by ensuring that not only do we have a comprehensive Information Security Management System in place to manage the risk within the business, but that we are also managing security compliance effectively.  We continue to improve our security controls constantly, ensuring that ours and our clients data remains secure.

Michael Collum, Commercial Analysis and Infrastructure Manager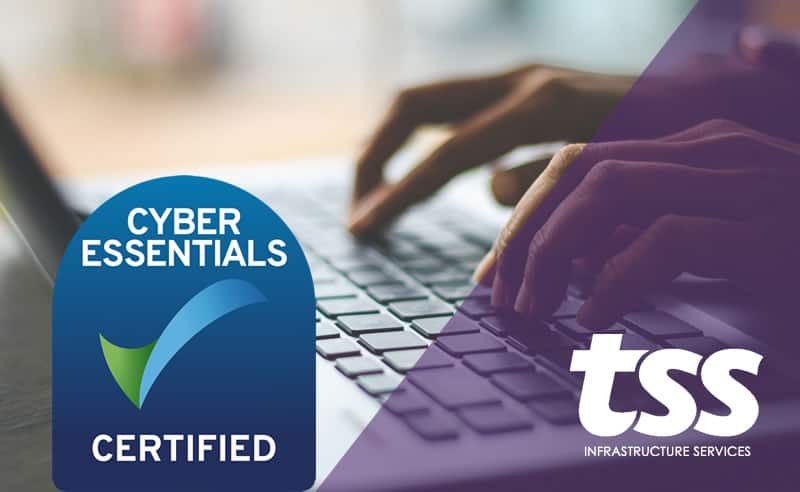 Why TSS?
At TSS, we have over a century in experience working within the Infrastructure Sector. We always strive to:
Act with integrity.
Provide the highest standards of service.
Promote trust and transparency.
Treat everyone with respect.
Take responsibility and be accountable.
Contact tss
For more information or to enquire about our services, please don't hesitate to get in touch.
Contact us