TSS are proud to announce that we have scored an amazing 100% across all disciplines for our Annual Achilles Audit. This serves to demonstrate that our policies, procedures and personnel are operating to the highest standards providing market leading support to our many clients.
Well done TSS personnel and keep up the outstanding work!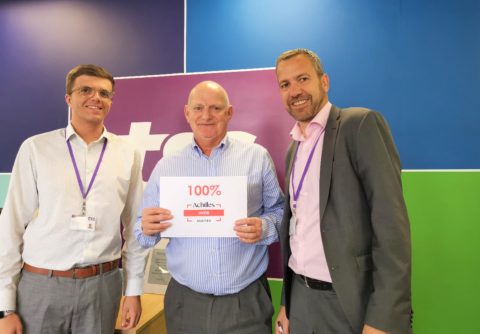 TSS is proud to announce that a member of our team has recently graduated from Liverpool John Moores University. We are delighted that John Davies has gained a Masters in Commercial Management and Quantity Surveying.
John joined the company 7 years' ago after completing his undergraduate degree. Studying part-time alongside his day job, TSS supported John through his Masters, enabling a practical experience and gain on-the-job knowledge and skills.
At TSS we believe in investing in our team, which helps to secure the future of the company by making sure we have people with the right skills, knowledge and experience to deliver great work for our clients.
When TSS researched suitable organisations to donate our surplus IT equipment to, Child Action North West (CANW) was the obvious choice as we see the detrimental effect digital poverty has had on children in the north west.
With construction sites in the North West now re-open following lockdown, Training and Safety Consultants Ltd (TASC) has raised concerns about the lack of asbestos training in the construction industry that has been undertaken since the start of the Covid-19 pandemic.
Working from home but staying in control. F0CUS is our in house developed work management platform, capable of managing all operational and commercial aspects of your project.  Available on the web, and with a dedicated companion mobile app the system will ensure that you have accurate and timely reports from solid data.